Buying a horse should be an exciting and wonderful experience, but too frequently it can turn out to be a risky business causing stress and untold emotional turmoil. Our job is to give you the opportunity to purchase in Spain in a clean, professional and friendly manner and to offer you our experience, support and professional contacts to ensure that you and your new horse get off to the best start possible.
Once you have chosen your horse(s), it is open to any number of veterinary examinations you would like conducted. Spanish Horse Specialists can offer you a choice of the best independent equine veterinarians in the area (or you are welcome to send your own vet) and will liaise with them regarding your requirements. Following a successful examination, we will secure the purchase of your horse on your behalf and ensure all the paperwork is in order and the export and transport arrangements are in place to deliver your horse to you.
"It is unwise to pay too much, but it is worse to pay too little. When you pay too much, you lose a little money - that is all. When you pay too little you most often lose everything because the horse you bought was incapable of doing what the horse was bought to do. The common law of business balance prohibits paying a little and getting a lot - it cannot be done. If you deal with the lowest bidder, it is well to add a considerable amount for the risk you run ... and if you do that you will have enough to pay for something better ... that you should have bought in the first place."

JOHN RUSKIN, BRITISH ESSAYIST AND CRITIC (1819)
Stallions are rarely gelded in Spain due to the noble gentle and manageable character of the breed. Therefore, it is less common to find geldings.
Many clients choose to have their Spanish Stallion gelded before they take him home. We are happy to make arrangements for your stallion to be gelded and we ensure that the best veterinarians conduct the operation and that the horse has a very high standard of livery and after-care during the recovery period.
Veterinary castration rates are very reasonable and livery and care during the recovery process is equally economical.
We can offer you our recommened list of the best transportation companies in the business for you to contact directly for their best quotes or you are welcome to source your own transporter.
Transport costs are seperate to the cost of your horse.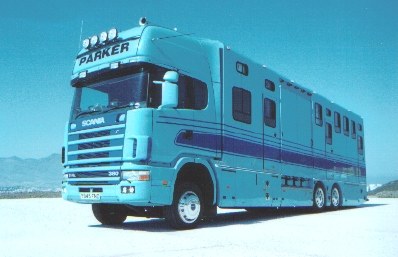 We like to keep in touch with all our clients, even after a sale. This gives us the satisfaction of knowing our clients have developed a strong bond with their horse and are experiencing the wonderful pleasure of owning an Iberian horse.